Four directors, Prof. Dr. Thomas Rüfner, Prof. Dr. Raue, Prof. Dr. Reiff und Prof. Dr. von Ungern-Sternberg, lead the IRDT. —
---
The respective directors represent diverse fields of research, thus facilitating the institute's broad, interdisciplinary approach to examining and analysing the legal changes caused by digitalisation.
Prof. Dr. Hebeler and Prof. Dr. von Ungern-Sternberg examine constitutional and administrative legal issues within the field of digital law, while Prof. Dr. Reiff and Prof. Dr. Raue explore the civil law aspects therein.
Rotating annually, one director assumes the role of Managing Director. Prof. Dr. von Ungern-Sternberg is the Managing Director in 2022-2023.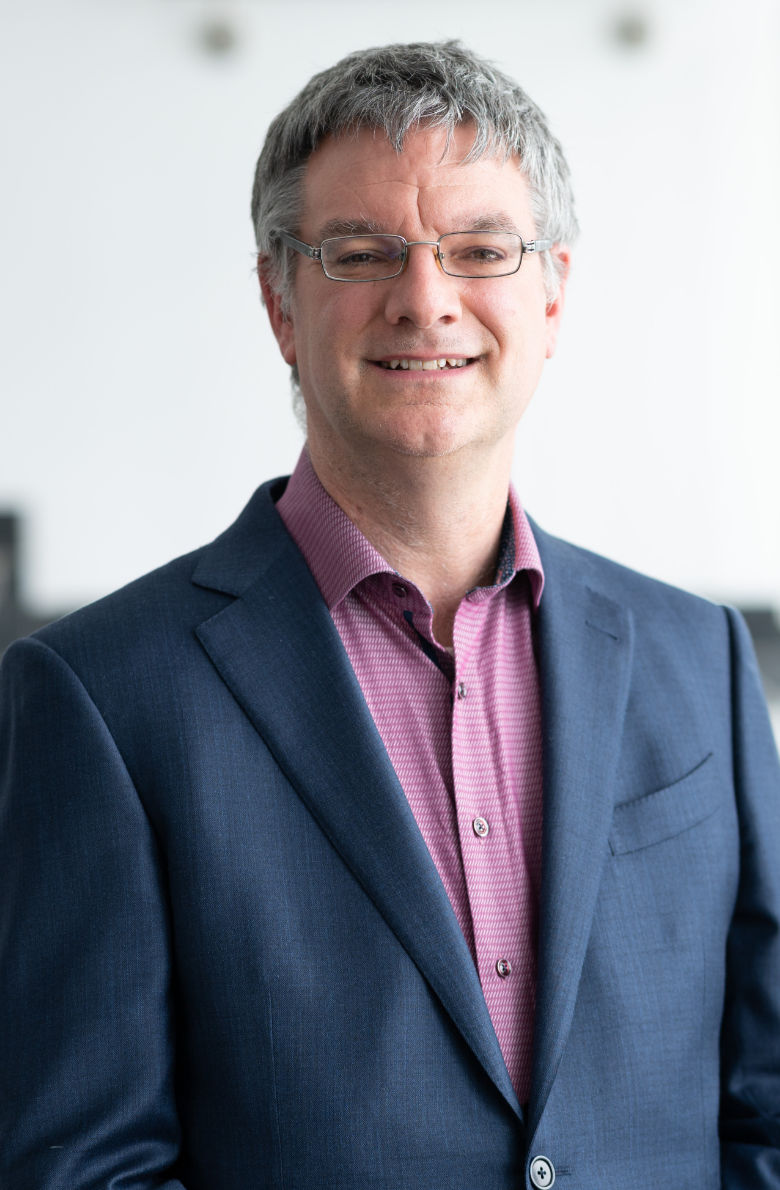 Prof. Dr. Thomas Rüfner
---
Thomas Rüfner is a civil lawyer and legal historian. Among other, he researches questions of digital legal transactions and liability for autonomous systems. He also deals with the digitalisation of legal historical sources and the preparation and organisation of legal information from medieval repertories to modern legal databases. In teaching, he offers the course "Civil Law Fundamentals of IT and Internet Contract Law". Videos of these lectures are available on his Youtube channel "Ius Romanum"..
---
Building H, Room H 625

+ 49 (0)651 / 201-4709

---
Prof. Dr. Benjamin Raue
---
Benjamin Raue is a professor of law at Trier University and the Managing Director of the Institute for Digital Law Trier (IRDT). His research and teaching focus are both on information society law and intellectual property law. In addition to classic intellectual property law topics related to digitalisation, he specialises in platform liability and regulation of artificial intelligence. Together with Antje von Ungern-Sternberg, he organised the academic conference of the 63rd Bitburger Gespräche: Legal Challenges of Artificial Intelligence. They also founded the Trier Talks on Law and Digitalisation, which the Institute continues to host. He regularly holds lectures and seminars on intellectual property law and the law of Digital Humanities.
---
Building H, Room H 620

+ 49 (0)651 / 201-4719

---
Prof. Dr. Peter Reiff
---
Peter Reiff is a private law professor whose research focuses on liability and insurance law, two fields particularly challenged by the development of autonomous systems and artificial intelligence. Legal questions of liability and insurance related to driving autonomous vehicles provide prime examples of these challenges. Prof. Dr. Reiff's further research interests explore the legal consequences of the insurance industry's digitalisation-driven reconstruction, with particular emphasis on insurance sales, actual contract conclusion, and claims processing.
---
Building H, Room H 628

+ 49 (0)651 / 201-4147

---
Prof. Dr. Antje von Ungern-Sternberg
---
Antje von Ungern-Sternberg analyses the challenges of digitalisation from constitutional, comparative, and international law perspectives. She is particularly interested in legal and ethical questions surrounding autonomous systems, the effects of digitalisation on democracy and statehood, human autonomy in the face of new forms of surveillance and control, and discrimination through the use of algorithms. Prof. Dr. von Ungern-Sternberg teaches courses on data law. Together with Prof. Dr. Raue, she founded the Trier Talks on Law and Digitalisation, which the IRDT continues to host.
---
Building H, Room H 626

+ 49 (0)651 / 201-4702

---
JProf. Dr. Lea Katharina Kumkar
---
Lea Katharina Kumkar researches the law of digitalisation from a civil and commercial law perspective. Her research focuses in particular on contract, antitrust and data (protection) law issues that arise in the context of the digital and data-driven economy from, among other, the use of algorithms and artificial intelligence systems, digital goods and services, and platform-based business models.
---
Building H, Room H 606

+ 49 (0)651 / 201-4141

---